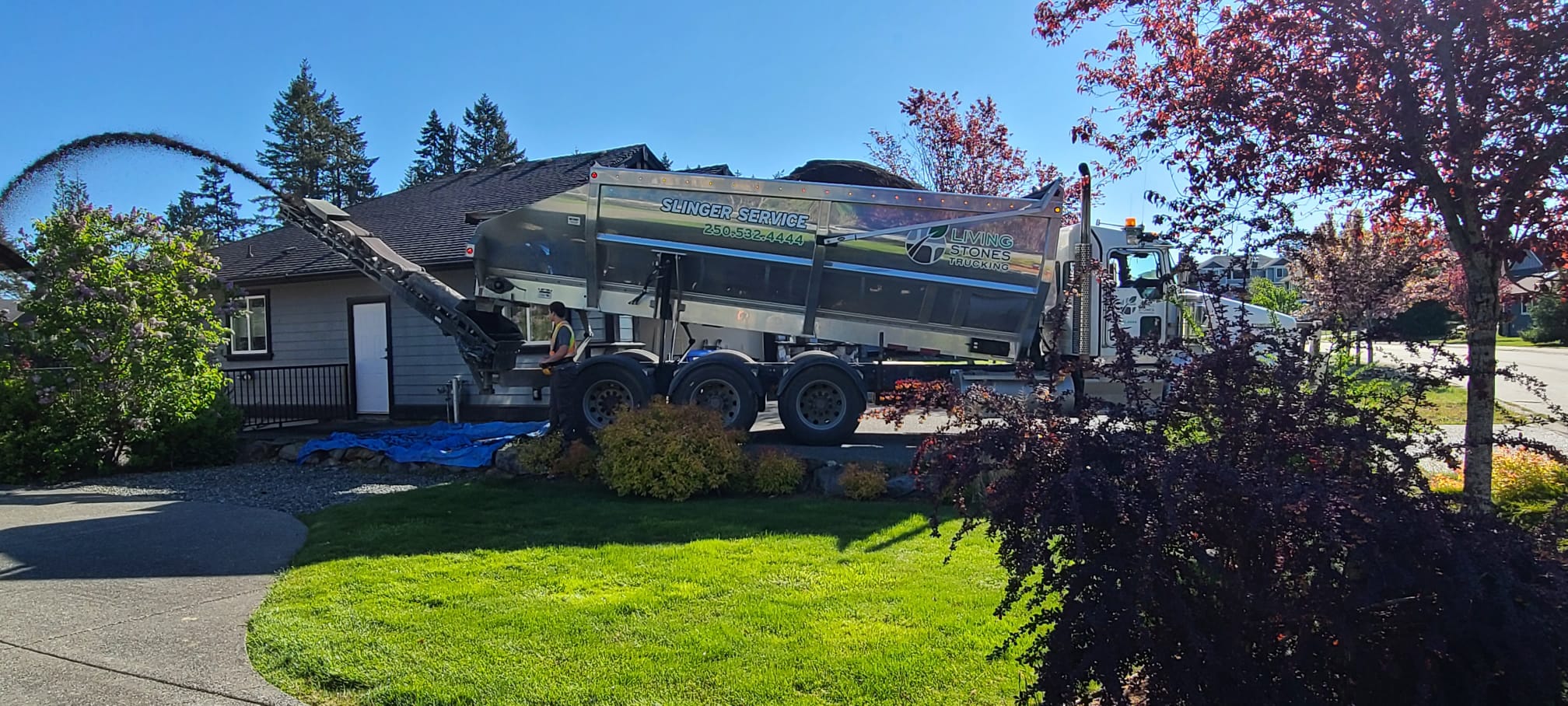 Living Stones Trucking Ltd. is a slinger service company based in Duncan, BC providing gravel, soil and mulch delivery and spreading service to Vancouver Island.
With our Tri-drive slinger truck equipped with a Soil King Extreme lightweight aluminum slinger, we are able to haul 20% more per load than a tandem stone slinger. That's a free load every 5!
Receive even more value than a conventional soil spreader when you switch from shooting rocks and finish your landscape with soil. With its massive 24-yard soil capacity, our conveyor truck has no rival.
Operated and dispatched by Spencer Schartner, we offer the best value and service.
Call us today to move your slinging projects to completion!
Living Stones Trucking was created by Ryan Politano and Wes Schartner. We created this company for the following reasons:
Z

Create employment to help others.

Z

Serve homeowners and contractors

Z

Give to Christ's Kingdom on the Island.
We adhere to the following values:
Z

We will respect others, regardless of their position.

Z

We commit to honest deals and fair prices.

Z

We strive for continual improvement.

Z

We will bring a friendly and can-do approach to your day.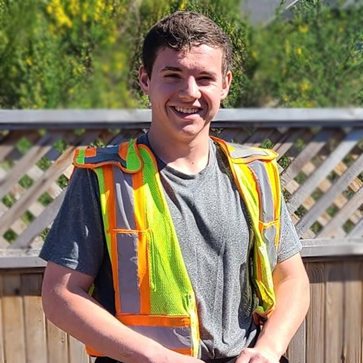 Spencer Schartner
Spencer moved to the Cowichan Valley from Northern AB, bringing heavy equipment operating and farming experience with him! He schedules your work and will deliver outstanding service and operating skill to your work sites.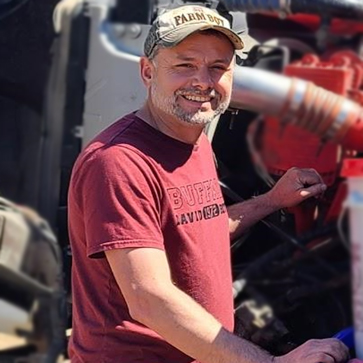 Wes Schartner
Wes Schartner brought his family to Duncan from Grande Prairie, AB, where he owned trucks, cattle and various business. His welding, mechanical and business experience keep the wheels turning in this company.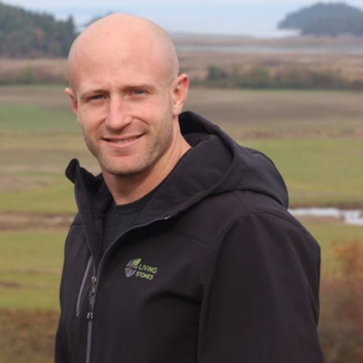 Ryan Politano
Owner/Management
Ryan is an Islander, founder of Living Stones Landscaping, and business partner of Living Stones Trucking. Expanding into slinger services for his landscaping co as well as to serve the community is a natural fit for his skill set.
Pictures of Jobs We Have Done
4715 Bench Road, Duncan, BC.
Mailing Address:
Box 495 Stn Main
Duncan BC V9L 3X8